The best valentines are our furry friends, so why not celebrate Valentine's Day with your pets? Our faithful, four-legged companions are always there when we need them, and there's no better time to show how much you love them! Here are some ideas to make this Valentine's Day special for your best friend!
Give Them a Special Treat
A little indulgence goes a long way for your pets! This Valentine's Day, treat your companion to a yummy snack! There's lots of adorable delicacies out there, from catnip chocolate-covered strawberry toys and love letters, to heart-shaped boxes of treats and doggy "mutt-mallows." Pick up one (or two!) and watch your pet drool over their special gifts!
If you're feeling ambitious, why not DIY a special treat for your furry friend? There's plenty of fun ways you can add a little extra love to your pet's V-Day treat. Two of our favorites are homemade catnip hearts and freshly baked dog treats!
Spend Quality Time
Does your pet have a favorite activity? Whether it's walking the beach or snuggling up for a movie, nothing says "I love you" more than spending some extra quality time with your pet! If you have an active pup, take him/her for a long walk with plenty of stops for sniffing! If you have a laid-back kitty, have a relaxing movie night with lots of head scratches! May we suggest a showing of The Lion King or The Secret Life of Pets?
No one knows your pet better than you, so pick an activity you know they'll love! Giving your companion some extra attention will surely be appreciated, no matter what you do!
Plan a Play Date
Does your pup have a four-legged BFF? Perhaps a doggy girlfriend or boyfriend that they especially like to play with? Set up a fun play date with them! Whether it's at the dog park or at home, your canine companion will be delighted with the unexpected playtime! After all that fun-filled socializing, you can expect some snuggly naptime as a "thank you!"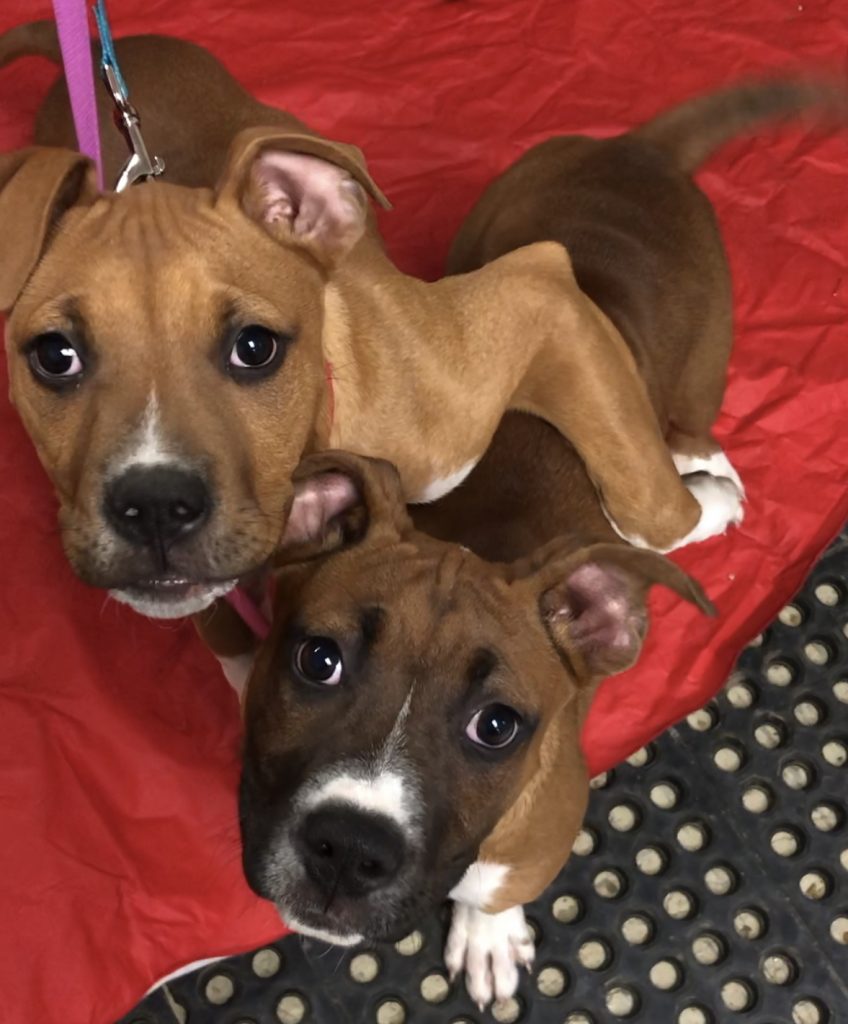 Maybe your pet has been dying for a new fur sibling, or maybe you have been considering adding four more paws to your home. Either way, one of the best gifts you can give this Valentine's Day is that of a loving home! Consider adopting an animal in need—you'll surely make all their Valentine's wishes come true!
If you're unable to adopt, or your pet prefers to be an only child, consider donating to a local shelter or rescue! Giving back will help animals in need receive care until they find their forever Valentine in loving homes!
Valentine's Day is a celebration of love, and there's no love greater than that of your furry friends! By giving your pet a caring home, you give them the greatest gift of all. We hope your Valentine's Day is full of slobbery kisses and cuddles with your four-legged companions!