Be an Animal Advocate & Virtual Foster!

What is Virtual Fostering?
Get ready to unleash your inner adoption superhero as a virtual foster! Your mission, should you choose to accept it, is to use your love for pups and your amazing community to find forever families for these adorable dogs. It's all about wagging tails and forever homes!
Picture this: you'll be matched with specific doggos, and we'll keep the cuteness flowing with weekly stories, pictures, and hilarious videos provided by our shelter staff. The best part? You get to be the spotlight for these furry stars! Share their adorable antics on your personal social media pages and other approved platforms to find them their perfect match. It's like being a talent agent for lovable pups!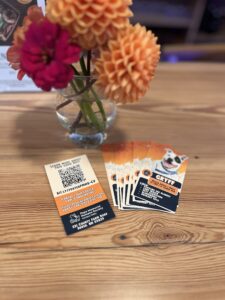 And let's talk about the fun-filled adventures you'll have together! Enrichment is the name of the game, and the possibilities are endless. Field trips to exciting places, cozy sleepovers, scent work challenges, and even unique feeding methods – there's never a dull moment!
Oh, and did we mention that you're the VIP of meet and greets? Zoom or in-person visits, it's up to you! Our staff will happily arrange these fantastic encounters, making your bond with your furry friends even stronger. But wait, there's more! We're your one-stop shop for virtual fostering success. From in-house advertising materials like handouts and posters to your very own personal business cards for your assigned pup – we've got you covered!
So, are you ready to embark on an adventure filled with love, laughter, and lots of wagging tails? Join our virtual foster squad, and let's make dreams come true for these furry friends!
Which Pup will you Virtually Foster?

Your input is incredibly valuable to us, and we want you to feel a strong connection to the dog(s) you choose as your virtual foster! When assigning dogs, we carefully consider certain criteria, giving priority to those who are fearful, facing behavioral challenges, long-stay residents, or suffering from fear/anxiety. Your dedication and passion in advocating for these dogs truly make a significant difference in their lives.
If there's a particular pup you've seen, met, or feel strongly about, please don't hesitate to let our staff know! Your feedback helps us
ensure the perfect match between you and your virtual foster, creating a rewarding and fulfilling experience for both of you. Let's work together to give these dogs the love and care they deserve!
Goal of Virtual Fostering
At our shelter, we foster personal connections between people and dogs, revealing their true personalities. With love and care, we reduce fear and stress, boost confidence, and offer daily enrichment. Through expanded community outreach, we aim to reach more potential fosters and adopters, finding perfect fits for our assigned pups and spreading awareness of the urgent need for these sweet animals. It's a heartwarming journey to ensure they find the best possible homes!
The photos above feature adoptable Gryff! He is North Country Hard Cider's Virtual Foster!
Case Study: Lala
Our Virtual Foster program, recently launched in classrooms, allowed students to virtually foster adoptable animals and learn about responsible pet ownership. Through Zoom calls, they "met" their foster animals, worked on projects to aid in their adoption, and spread the word about our shelter. The third and fourth- grade classrooms we partnered with did an amazing job, and one class even convinced their teacher to adopt a puppy they had fostered, showcasing the program's positive impact on both the students and the animals. The initiative's success inspired other schools to participate, raising awareness about animal adoption and responsible pet care, and giving hope for a brighter future where every animal finds a loving home!
If you would like to learn more or sign up to be a Virtual Foster, please contact: