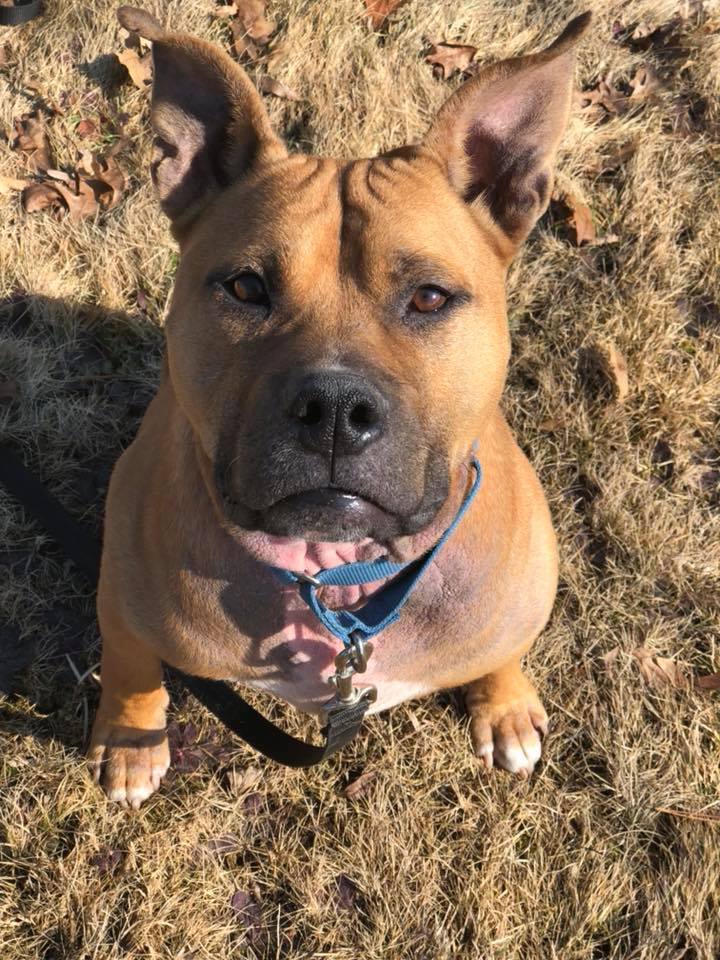 His story is a familiar one to our community. Tens of thousands of people have seen, read, or heard about Kaine. When he first came to CVHS in July of 2017, he was malnourished and bald. As the shelter staff nursed him back to physical health, they found that Kaine was also dealing with anxiety issues. Due to his energy levels and anxieties, Kaine was constantly being overlooked on the adoption floor. Eventually, he found what seemed to be a forever home and was adopted. Unfortunately, Kaine's needs were not made a priority in this home. He lived a lonely life of solitude, and his mental health deteriorated. This decline affected his personality, and he began to lose the spark that the shelter staff saw in him when he first arrived at the shelter.
In January 2018, Kaine returned to CVHS, where his heightened anxieties were worsened by a return to the kennel environment. He was declining rapidly, so we reached out to our community for help to fund Kaine's rehabilitation. Thanks to your incredible generosity, Kaine began to show signs of improvement, but we knew he couldn't stay in our care forever. He needed a home. A true forever home that was loving. Somewhere he could feel safe.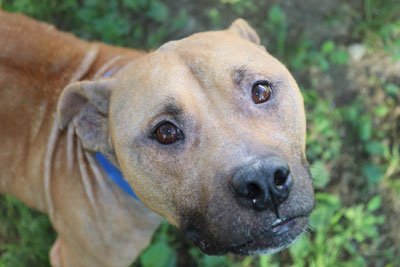 In September, Kaine entered a foster home with a caring family that was committed to working with him on his anxieties. They selflessly put their time, energy, and love into Kaine's well-being. On Christmas Eve, they made it official, and Kaine was adopted by his forever family. Kaine's adoptive mom, Morgan, shares her thoughts on her journey with Kaine below.
---
Lessons Learned from My Dog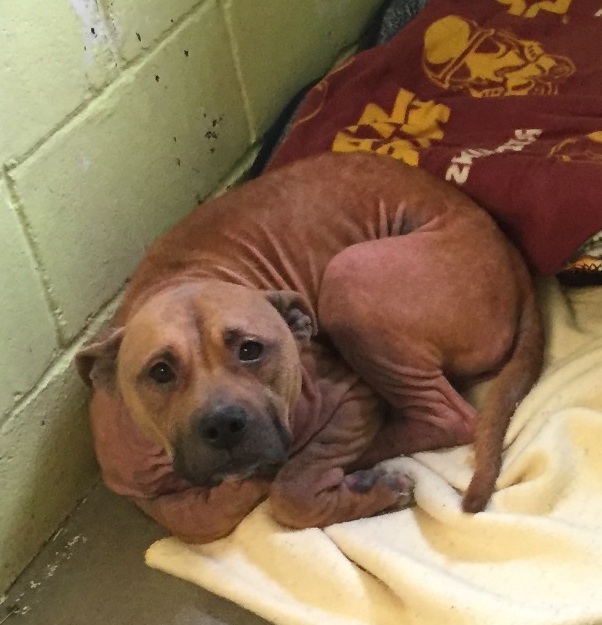 The world is filled with animals who have been wronged by us as humans. Every day, we hear the stories of another animal in need. I find myself feeling helpless over the scale of abuse and neglect right here within my very own community. However, when I feel like I am losing my last shred of hope in humanity; it only takes one look at Kaine!
He is just one of the many dogs that passed through those shelter doors, but to me he is a reminder that despite all the evil among us, good people still exist. The people at CVHS looked past his poor heath, broken spirit, fears, and anxieties and gave him a second chance. They never gave up, even when all the odds were stacked against them. His spirit has been restored.

As an animal lover, I have a difficult time walking into any shelter and not wanting to take every animal home with me. So when I walked into CVHS over a year ago and first saw Kaine, curled in a ball, hiding in the back of his kennel, looking at me with the world's saddest eyes, I knew he needed to come home with me. I asked about adoption, but was told he was not available at the time. I left my information anyways, but when I never received a phone call, I assumed he was off living his best life. Months passed and I stumbled upon the #KindnessforKaine Facebook posts. I remembered those eyes and knew I couldn't ignore him, so I reached out again. Fast forward a few months later, we finally welcomed Kaine to our home as a foster.
At first, he had a hard time as he transitioned into our home, but we learned to understand him, and remained patient. After just a short time together, we earned his trust and then his healing process began. Today I can confidently say he has transformed from the outside in– almost unrecognizable compared to the shelter pup we took home!
Now he enjoys running and playing, with toys and with his friends, but his real passion is still cuddling! He simply loves to snuggle, hug you, and just be loved, and that is something he will never again be without!
I ask myself how it's possible to endure so much suffering by the hands of humans and yet still be so willing to forgive, love, and trust them. Now I realize that although he was once hurt by them, he also was saved by them. To the people at CVHS, I simply can't begin to express my gratitude for all you have done, for Kaine, and all you continue to do for those like him.
Happy tails to Kaine and his family! His success story would not have been possible without YOU! Your generous donations allowed CVHS to give Kaine the time he needed to find his person. To help other animals like Kaine, please consider making a donation.