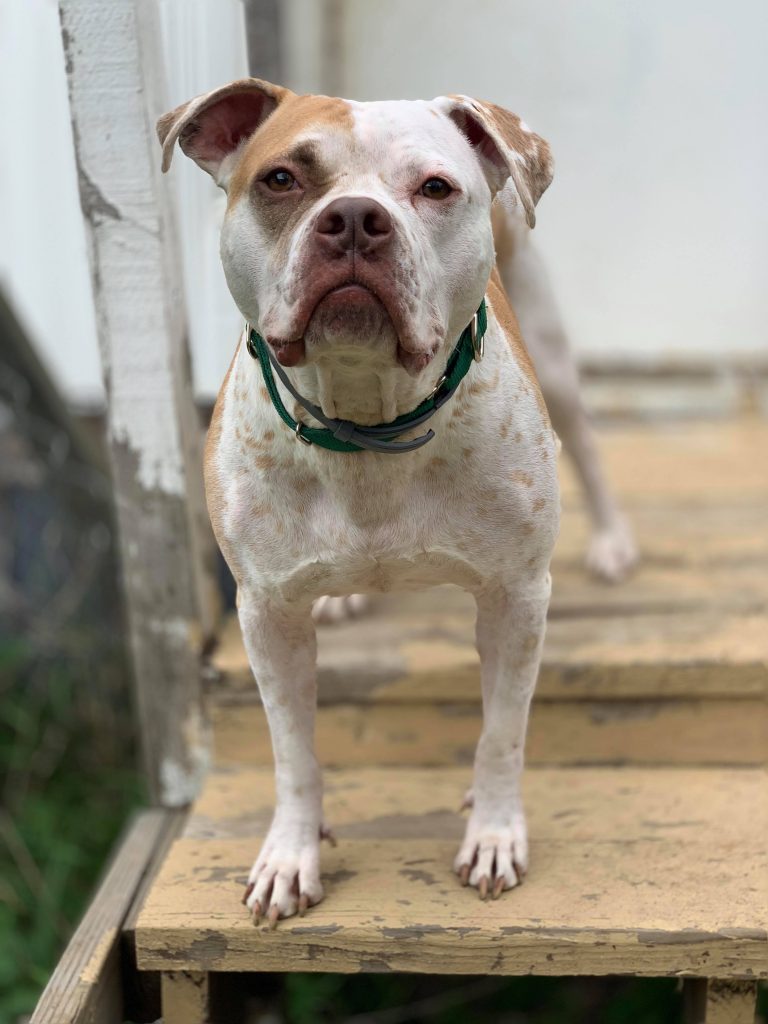 Meet CVHS's Longest-Term Resident
Hemingway has been anxiously waiting for his forever home for nearly 250 days. He is the currently the longest-term resident at CVHS. This lovable guy, affectionately known as "Hemi" around the shelter, came to us under heartbreaking circumstances. Betrayed and abused by his owner, Hemi was dumped at the shelter. He is in desperate need of the right human to love and care for him in a home where he can feel safe. This is his story.
Hemi originally came to CVHS in February of 2017. He was extremely thin, nervous, and covered in wounds. His previous owner starved him and had him attacked by another dog to make him seem like a stray. Hemi had been let down in a tragic way by the human he trusted the most.
As you can imagine, Hemi was quite traumatized by his experiences, and displayed some behavioral issues as a result. Hemi was fearful and defensive around other animals because of his experiences of being forcibly attacked. He didn't trust humans anymore, and quickly became overwhelmed in public. We needed to find Hemi a home, but with his behaviors and living requirements, we knew it wasn't going to be easy.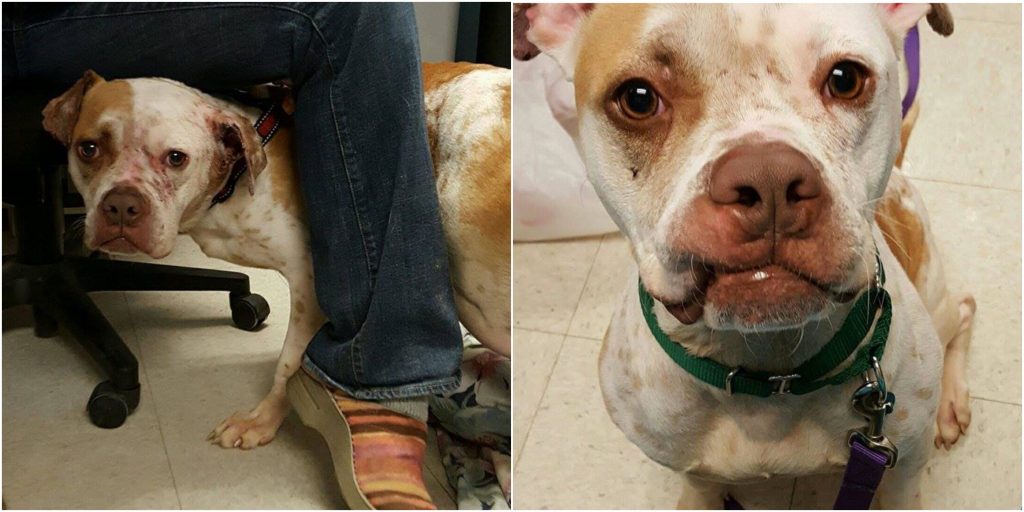 Hemi seemingly found his perfect match in May 2017, just three months after coming into shelter care for the first time. His new home and adoptive family accommodated his needs for a low-traffic, relaxed environment. We were thrilled Hemi had found a place where he could feel safe and loved.
Fast-forward nearly two years, and Hemi is back at CVHS. He was returned to us in October, when his owners moved to a new home in an area that no longer suited Hemi's needs. Hemi becomes anxious and nervous in high-stress environments, and his owners feared that their more lively neighborhood would be detrimental to his well-being.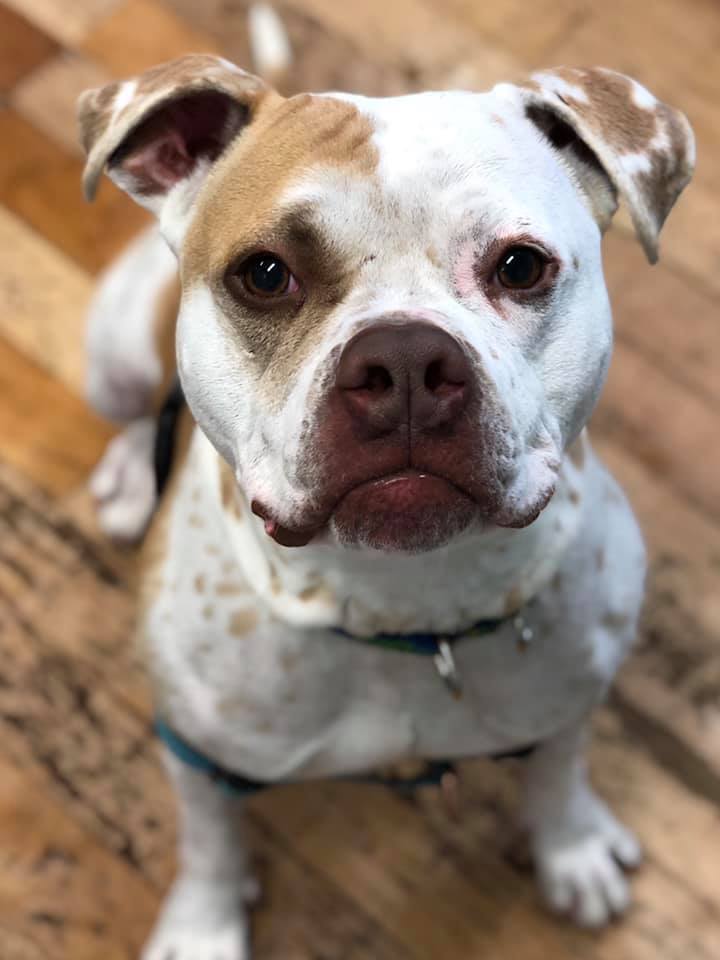 We're still looking for Hemi's forever home.
Hemi acts like a tough guy when meeting new people, as his troubled past makes him wary of strangers. Once he warms up to you, he just melts into a big baby! Hemi loves playtime, and you can find him tossing his toys around the room, even when there's no one to play with! Though he's an active guy, Hemi enjoys his downtime, too. He loves snuggling up for an occasional nap, and will nuzzle right onto your lap if you let him!
A true ham, Hemi adores being the center of attention. He's incredibly photogenic, and will patiently hold a pose for you, especially if there are treats involved! Hemi's more than just a pretty face—he's got brains, too! He has mastered not only his basic manners, but lots of impressive tricks, as well! Some of his favorite activities include playing search-and-find brain games, going for walks, and playing fetch!
---
---
Hemingway has spent a combined total of nearly 250 days in shelter care. With almost no interest from potential adopters, we're worried that the right person may never come along. Hemi is a special guy, who needs a very special home. We know it won't be easy to find Hemi's perfect match, but we refuse to give up. There is no time limit for Hemi, or for any other animal at CVHS, to find his forever home. We will continue to love him like family until the right adopter comes along.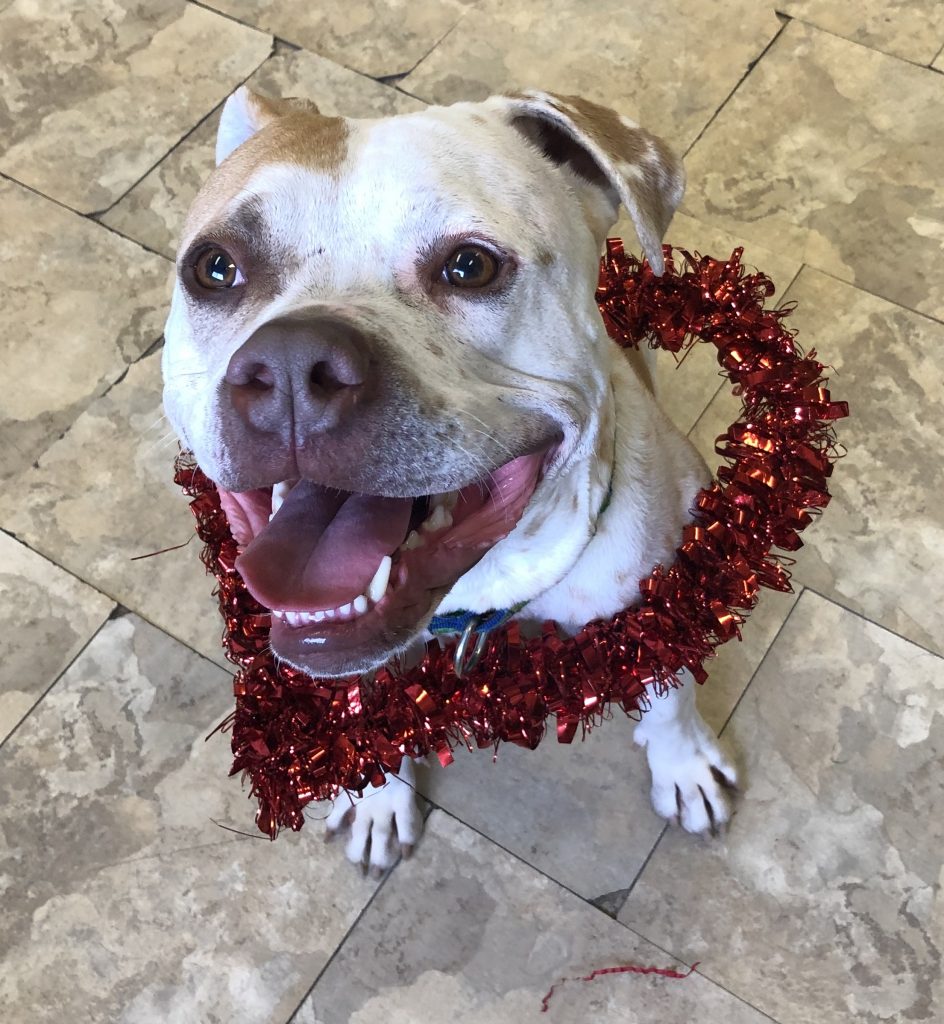 Who exactly is this "right" adopter? Only Hemi truly knows, but we believe it will be someone understanding and kind. A person that will prioritize Hemi's well-being and comfort, taking special care to make sure he is never put in a situation that sets him up for failure. Someone that will love Hemi, play with him, and keep working his brain by teaching him new tricks and games. A person that is willing to work with his behaviors, and understands that they result from a traumatic past.
Due to previous negative interactions, Hemingway must go to a home without any other pets, but we promise he will provide all the love you'll ever need! A low-traffic environment is ideal for Hemi, as he can get overwhelmed and anxious in hectic situations. Any family members must be aged 14+.
Can you or someone you know help Hemi get out of the shelter for good and into a loving home? Help us spread the word and finally find some #HappinessForHemi. He may require some extra love, time, and understanding, but we think he's worth it! Share this goofy guy's adorable face and tell his story. Together, we can find the home of Hemi's dreams!

If you'd like to learn more about Hemingway or are interested in meeting him, please email [email protected]