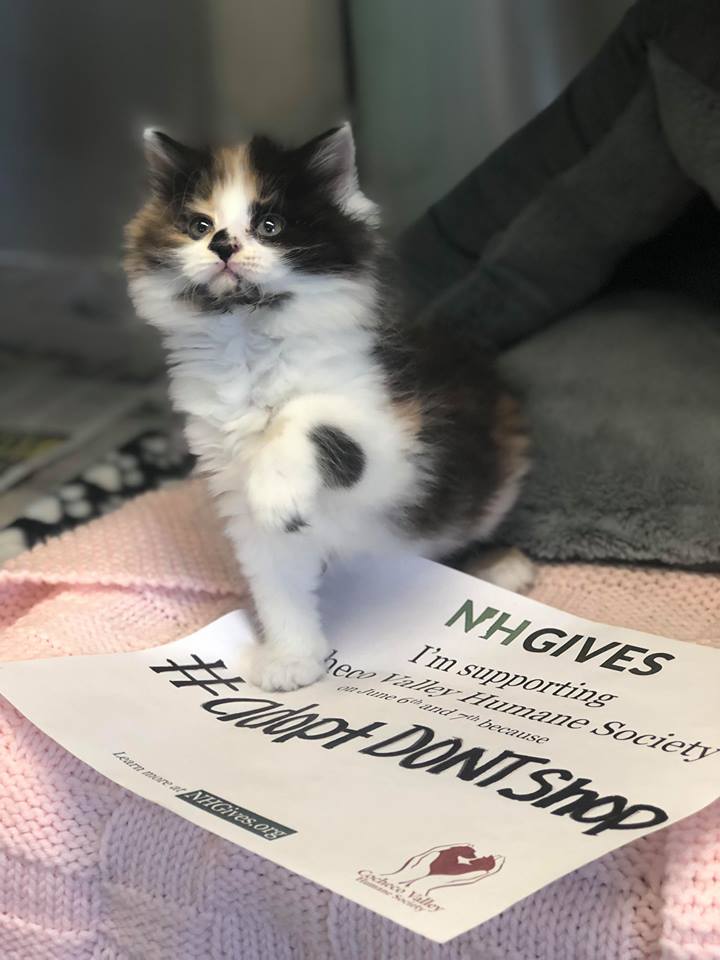 Every year, the New Hampshire Center for Non-Profits hosts a day of charitable giving known as NH Gives. This fundraising initiative aims to bring the people of New Hampshire together as one community, supporting the charitable initiatives of the state's non-profits. NH Gives is a 24-hour giving extravaganza intended to raise as much money and awareness as possible!
With your support, we crushed our $10,000 fundraising goal last year during NH Gives, raising over $13,000 for the animals of CVHS! This year, our goal is to raise $15,000 in just ONE DAY!
We can't do this without your help. Join us during this year's NH Gives, from 6pm Tuesday, June 11th to 6pm Wednesday, June 12th, as we advocate for animals in need and fundraise on their behalf! Here are some ways YOU can help us reach our goal and make a difference for shelter animals this NH Gives.
Keep up with us!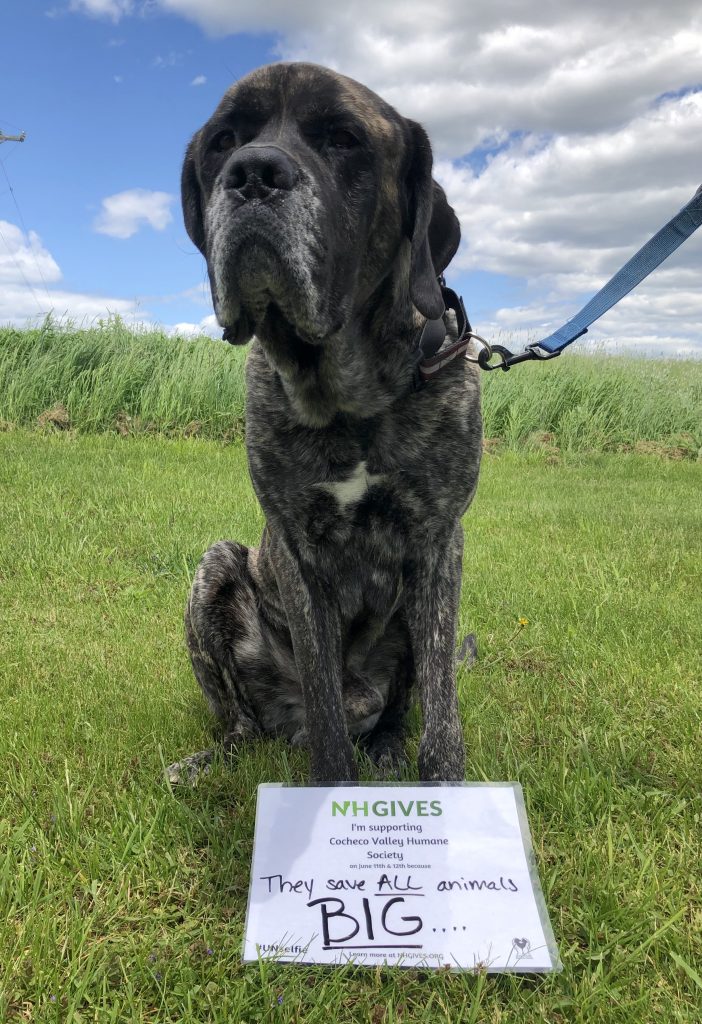 During NH Gives, watch our progress happen in real time! You can check our standings amongst other NH non-profits on the NH Gives website, and get updates directly from us on our social media pages! We'll let you know when we're competing for certain prizes or reach fundraising goals. We will also be challenging YOU, our community, to participate all day long! Keep up with all the action on Facebook, Twitter, and Instagram!
(Fair warning: we will be posting A LOT during the 24 hours of NH Gives. If you'd rather not see so much content from us, it might be best to avoid social media that day. Otherwise, enjoy the photos of adorable animals!)
Share our story!
If you're following along with us on social media during the day, make sure you share some of our posts with your friends and followers! The more people our posts reach, the better chance we have at spreading awareness for animals in need and reaching our fundraising goal! It's even better if you add your own comments when sharing our posts! Tell your friends why you're sharing our content. Maybe you've adopted from us, volunteer with us, or support our mission. Maybe you just love looking at cute rescue animals. Whatever your reason, share it with the world! Your personal connection to our organization is makes an impact!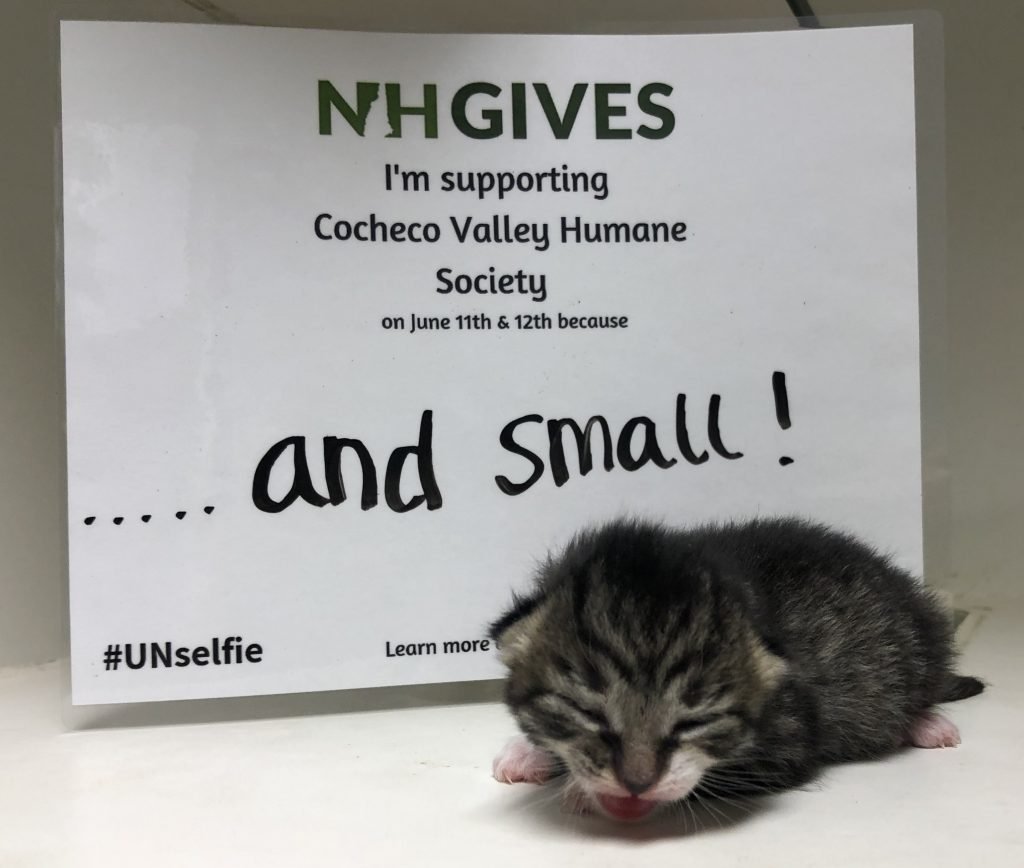 You can also join in on the fun by creating your very own #UNselfie! Snap a photo of you, your pets, or both with our #UNselfie template and your reason for supporting CVHS. Then, share your #UNselfie on your social media accounts and tag us! We'll be looking for #UNselfies to share all day long, so we can show everyone how awesome our community is!
Download our #UNselfie template here!
Encourage others to get involved!
Go beyond just sharing our posts by encouraging your friends, family, or co-workers to get involved in supporting CVHS during NH Gives! Ask them to check out our page, share our posts, and challenge them to donate! Like we said, as we reach more people in the community, we will spread more awareness and have a better chance of reaching our fundraising goal for animals in need!
DONATE!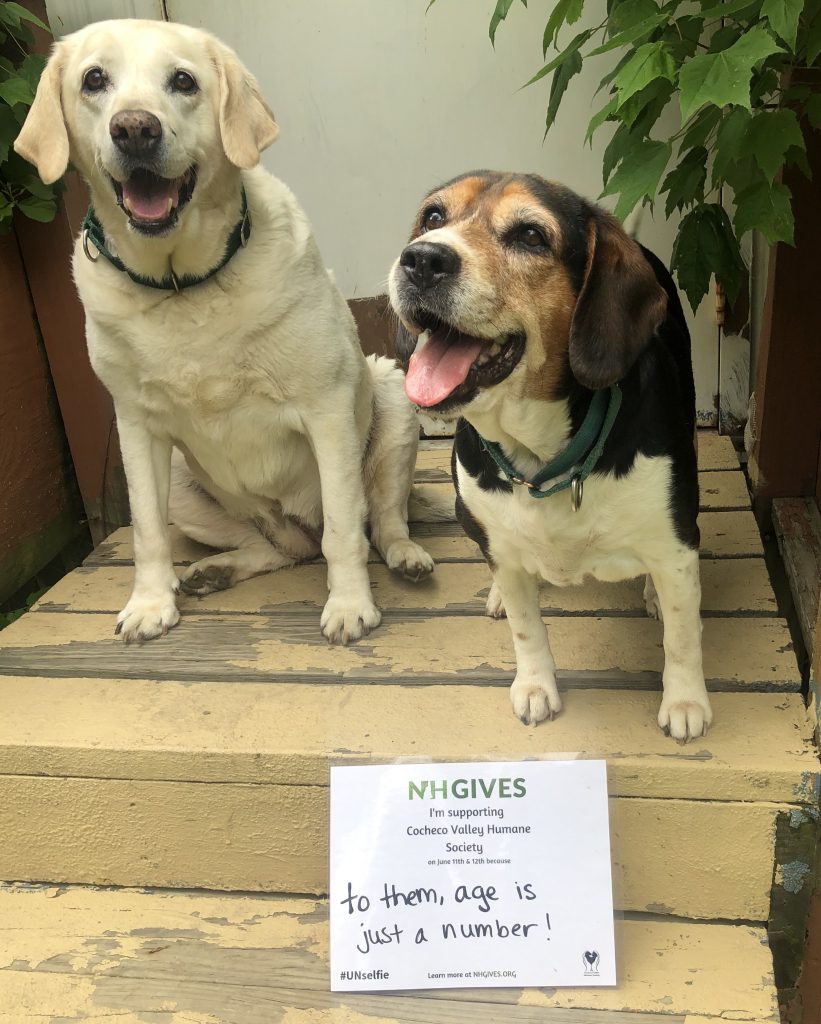 Whether it's a little or a lot, every penny counts in making a difference for the animals of CVHS. We see every single donation, and we are humbled by them all. Visit our NH Gives page to donate between 6pm on June 11th and 6pm on June 12th and help us reach our $15,000 fundraising goal!
Your donation can go even further on NH Gives day. Throughout the 24-hour giving event, various prizes are awarded to nonprofits that reach certain requirements. There are monetary prizes for categories such as most money raised or highest number of donors in a designated time period or geographical location (we're competing with non-profits in the Seacoast area). You can check out all the details of the NH Gives prizes here.
We'll keep you posted on prizes we're competing for throughout the day, so you'll know when your donation can make the most impact! Visit our NH Gives page to see how far your donation can go in making a difference for animals in need!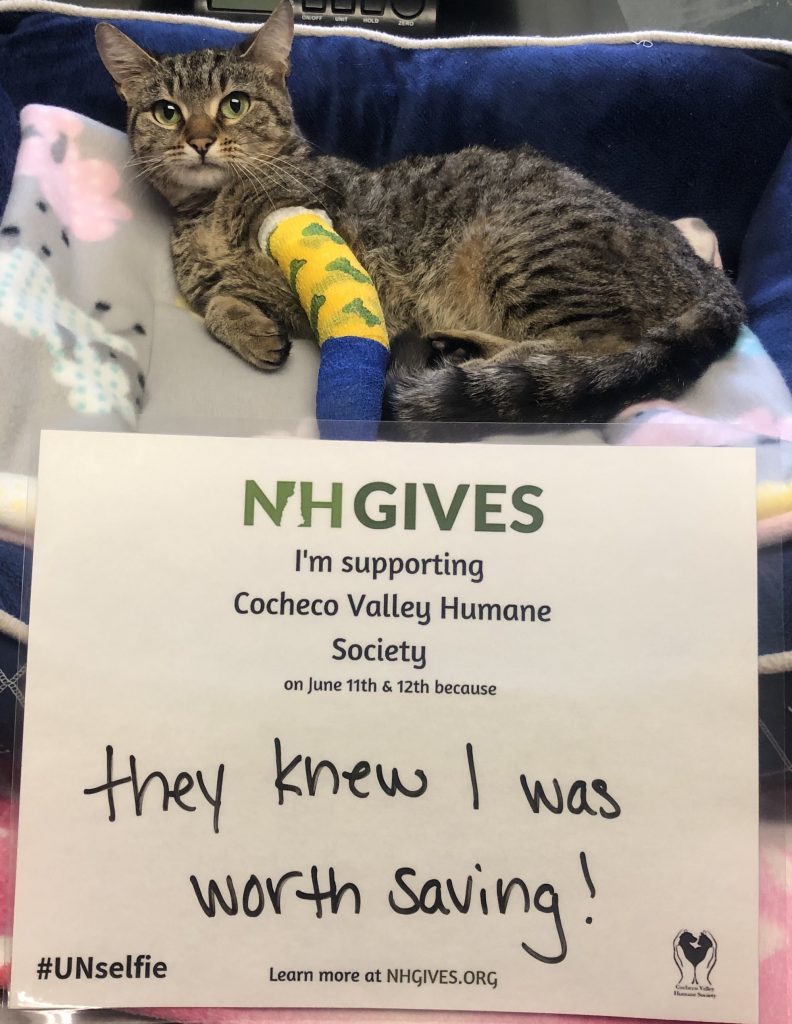 We're so excited to be participating in another NH Gives event. Every opportunity to spread awareness for our organization helps us save the lives of 1,500 abused, neglected, and unwanted animals each year. Please consider supporting us during NH Gives on June 11th & 12th. By sharing our story, encouraging others to get involved, and donating, you can truly make a difference for the animals of CVHS.