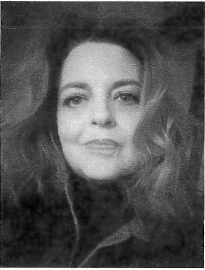 "Your dog is doing the best it can with the information you are providing." – Unknown
Allison Powers
Allison Powers is an accomplished behavioral consultant and companion animal trainer with over 25 years of professional experience. She possesses formal degrees in veterinary technology, behavioral science, and a Master of Science in anthrozoology. As an anthrozoologist, she specialized in the unique relationship between humans and companion animals. She sincerely enjoys nurturing the bond and
improving interspecies communication for a harmonious household.
Powers is the former principal lecturer and Companion Animal Science Coordinator from the University of New Hampshire (UNH). One of her main teaching responsibilities involved medical care, applied training, and behavior classes in partnership with area animal shelters. She passionately enjoyed sharing her knowledge with future animal care professionals while simultaneously helping improve the outcomes for animals within the local community. Before starting at UNH in 2005, she taught various dog obedience classes for the public and worked as a behavioral consultant through a private veterinary practice. She currently teaches, (as an adjunct) the Human-Animal Bond and Animal Behavior at a local community college along with the occasional, private behavioral case.
Powers teaches some of our foundational training classes for dogs and is available for private,
behavioral consultations for cats, dogs, house pigs, and rabbits. Her training style would be categorized as science based with a commitment to using the most positive, humane methods to accomplish goals.