Our mission:
To foster an environment of respect, responsibility, and compassion for all animals through education and community engagement.  To empower people of all ages to treat animals humanely, bring awareness to current animal issues, create advocates for animals, and build lifelong supporters of animal welfare causes.
Incorporating a Furry Friend Into the Family:
Dogs: Sunday, October 29th, 4:30-6pm
Cats: Sunday, November 12th, 4:30-6pm
Rabbits & Guinea Pigs: Sunday, December 10th, 4:30-6pm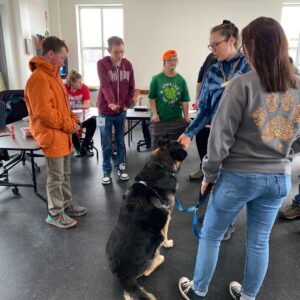 PMHS-CV is excited to introduce our first Animal Ed-ventures Workshop Series: "Incorporating a Furry Friend Into the Family"! These hands-on workshops are designed for families who are considering getting a new pet, have recently gotten a new pet, or would like to learn more about pet ownership. Parents and children will learn how to prepare their home for a new pet, how to properly introduce new pets into the home, how to prevent their pet from developing common behavioral issues, and more. Families are welcome to sign up for one, two, or all three workshops in the series. Register below today!
ADDITIONAL INFORMATION:
Each workshop costs $50 per family, with a maximum of four members per family. If you would like more than four family members to attend, please email Krista Morrissette, our Humane Education Director, at [email protected] to discuss a possible exception. We are happy to accommodate your family's wants and needs!
All workshops will be held at our shelter: 221 County Farm Rd., Dover, NH 03820
At least one adult must accompany each family.
While children of all ages are welcome, we recommend workshop attendees be at least 5 years of age.